No secret recipes.
Here's exactly what's in our Fresh meals.
Spoiler alert:
you won't find any nasties, fillers or preservatives.
But we do have 100% premium ingredients, handmade and Frozen Fresh.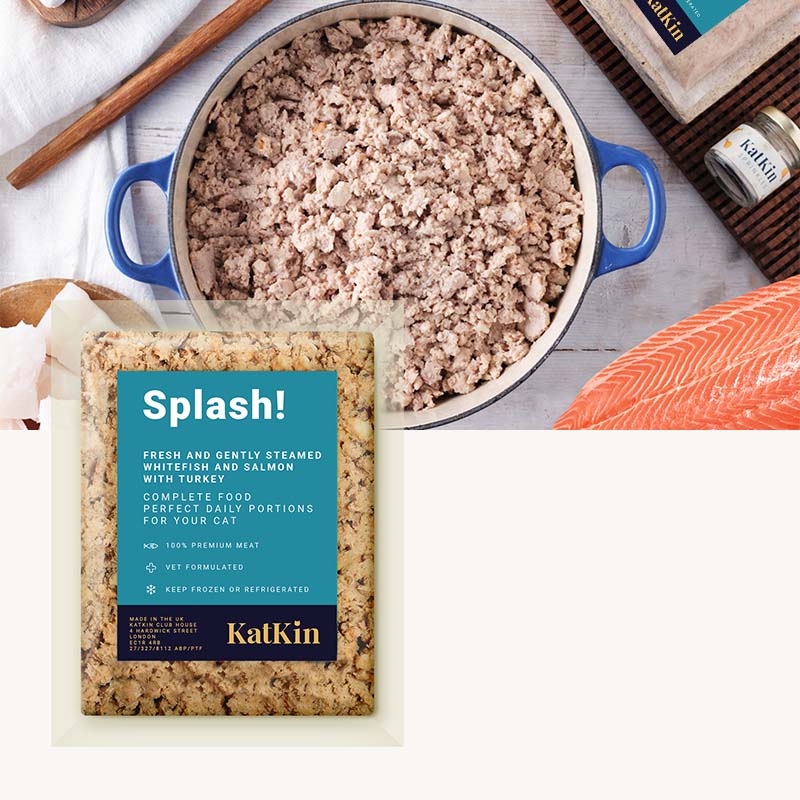 Splash!
Our Fish Recipe is 100% Fresh premium Whitefish, Salmon and Turkey Liver.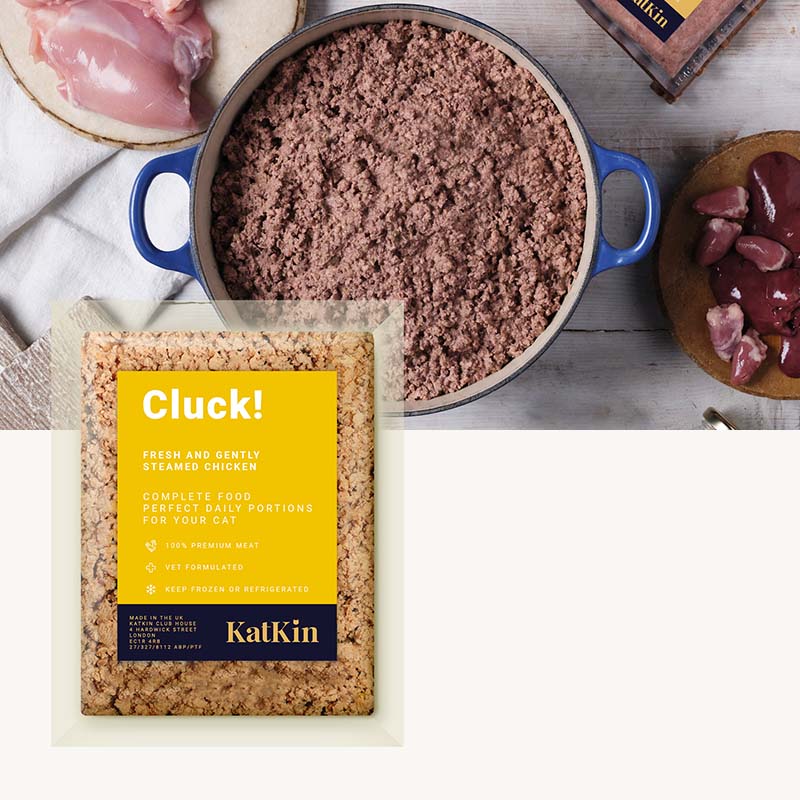 Cluck!
Our Chicken Recipe is 100% Fresh premium Chicken Thigh, Liver and Heart.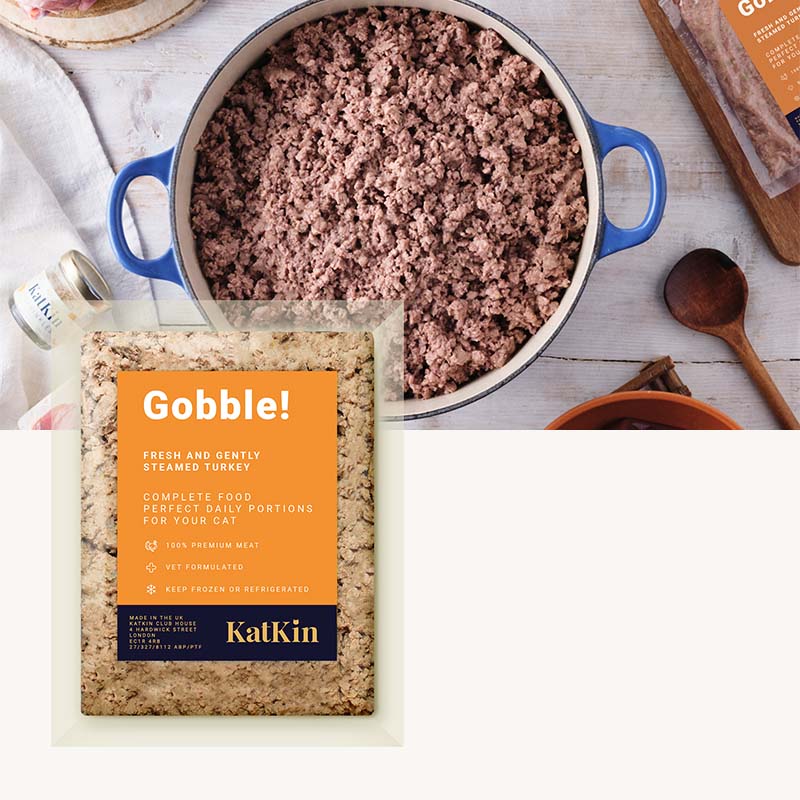 Gobble!
Our Turkey Recipe is 100% Fresh premium Turkey Thigh, Gizzards and Liver.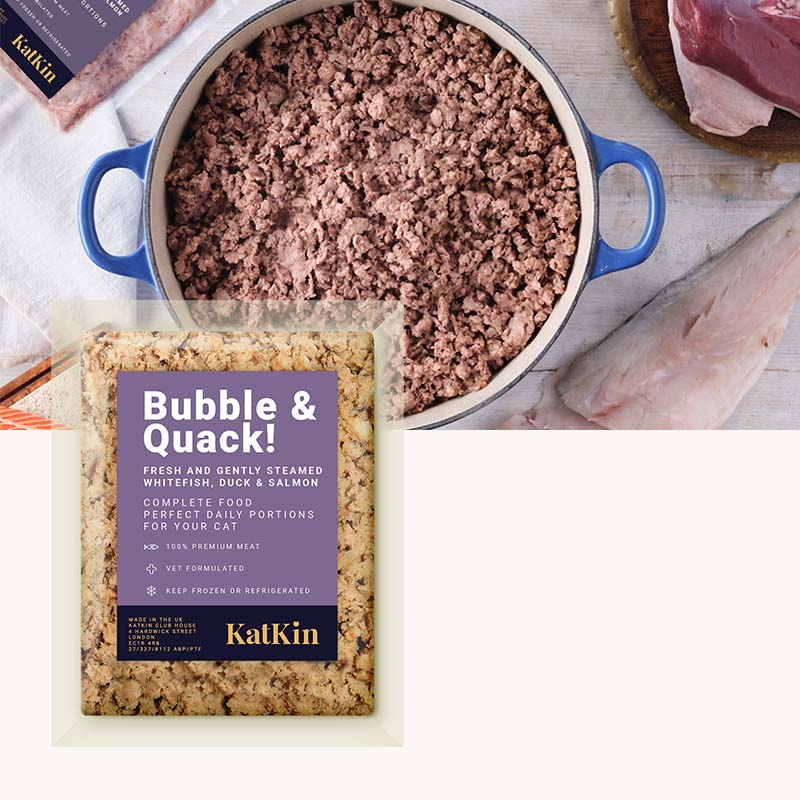 Bubble & Quack!
Our Fish and Duck Recipe is 100% Fresh Whitefish, Salmon and Duck Meat & Liver.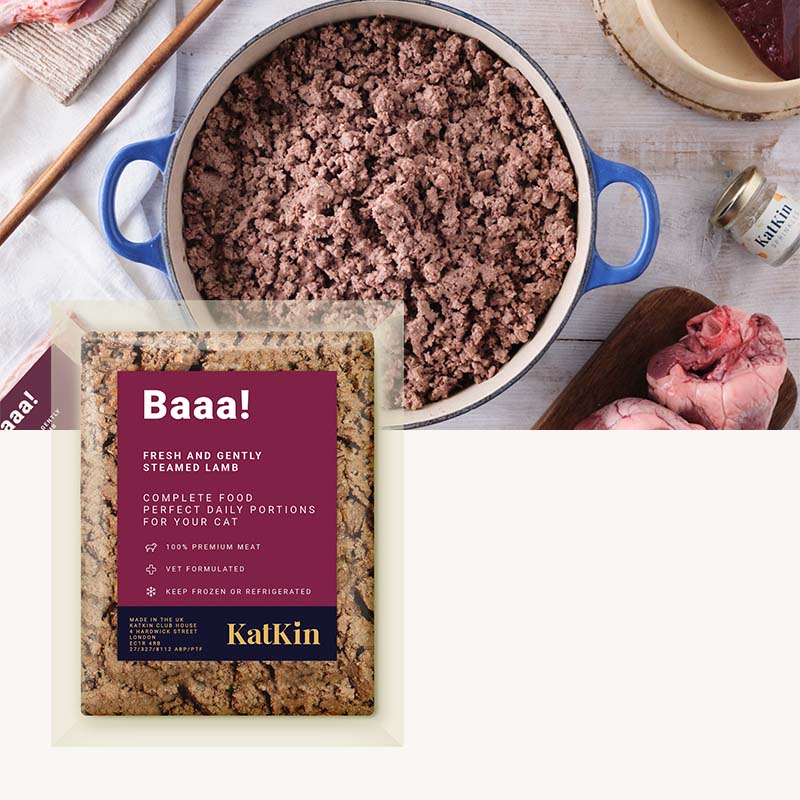 Baaa!
Our Lamb Recipe is 100% Fresh premium Lamb Trim, Liver and Heart.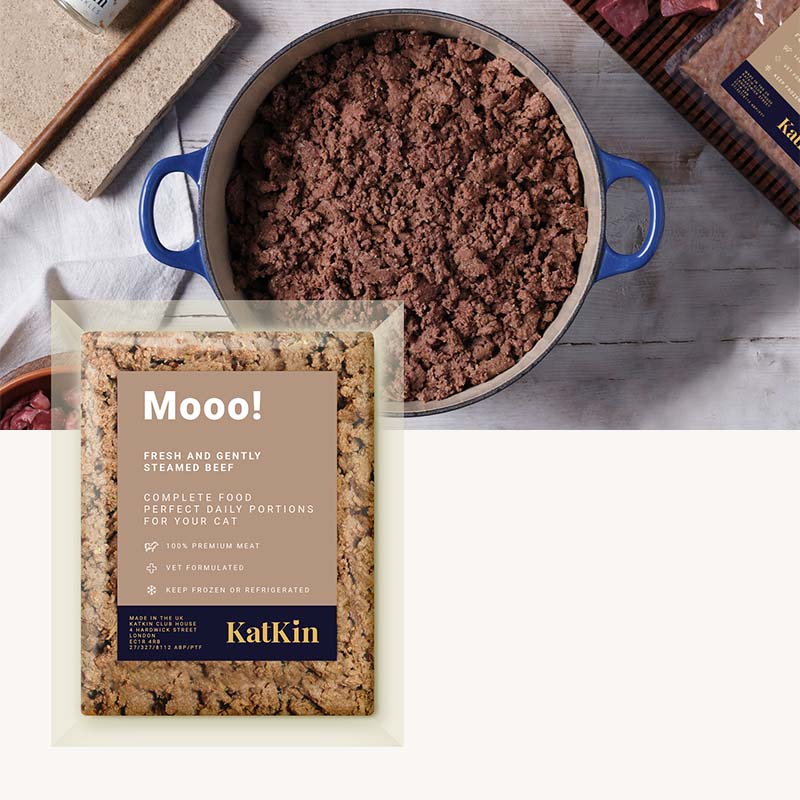 Mooo!
Our Beef Recipe is 100% Fresh premium Beef Trim, Heart and Liver.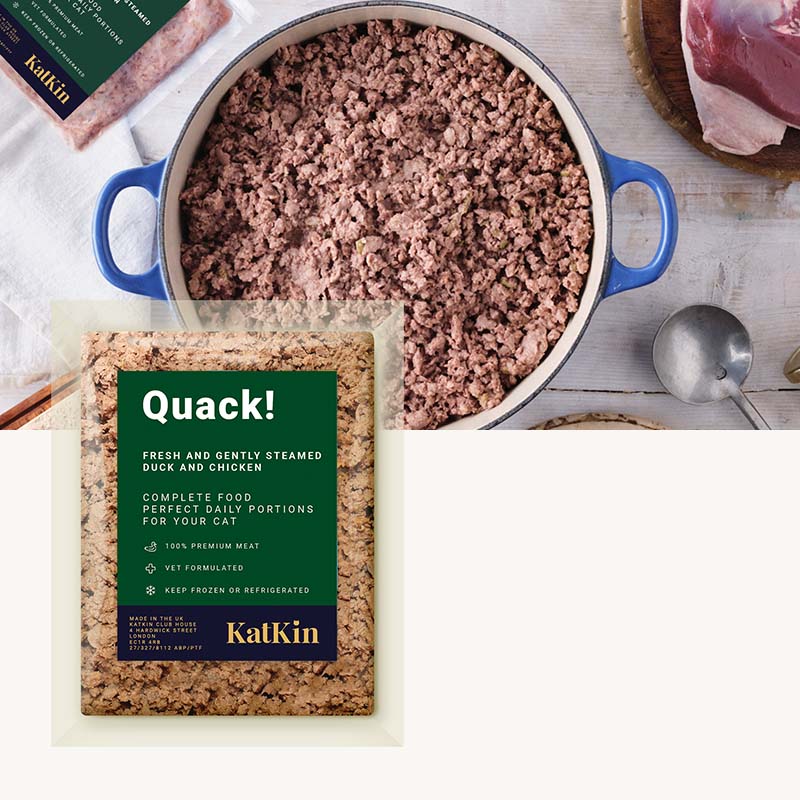 Quack!
Our Duck Recipe is 100% Fresh premium Duck Breast, Liver and Chicken Heart.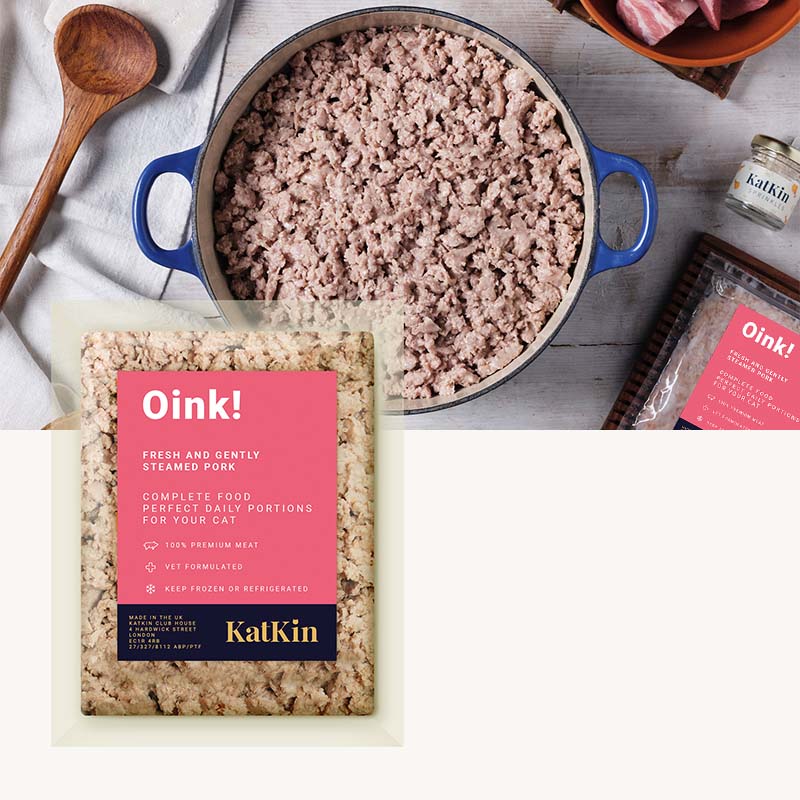 Oink!
Our Pork Recipe is 100% Fresh premium Pork Trim and Shoulder.
Because cats are obligate carnivores and need Fresh, premium meat to thrive
To preserve and lock in all the taste and nutritional goodness
Nutritionally tailored to your cat by our Board Certified Veterinary Nutritionist®
High moisture keeps cats hydrated, the way nature intended
Dr. Justin Shmalberg is a world-leading veterinary nutritionist and a passionate advocate for fresh food for pets.
Justin is one of less than 100 Board-Certified Veterinary Nutritionists® in the US and has published a number of scientific papers.
With KatKin, Justin is committed to providing all cats with the best species-specific, high protein diets to promote their health and longevity.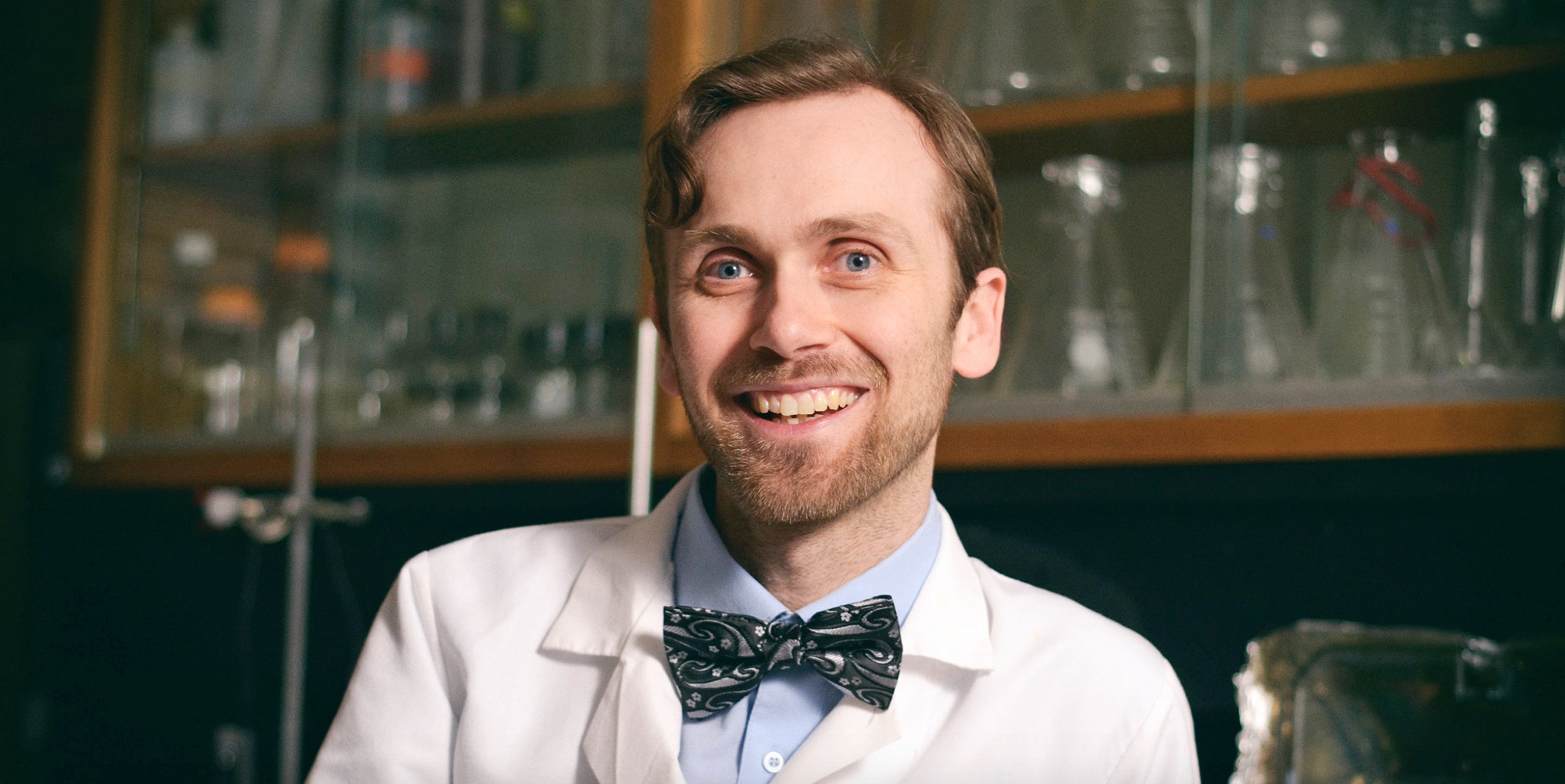 Frequently Asked Questions
Our prices vary as our Fresh meal plans are personalised to meet each cat's individual daily calorie and nutritional needs. Your cat's personalised price will be calculated for you during sign-up and shown to you before checkout.
We are currently able to deliver to England, Scotland and Wales, excluding the Scottish Highlands and Islands.
How do I store KatKin Fresh meals?
Our Fresh meals need to be stored in the fridge and freezer as we've chosen not to blast them at extremely hot temperatures to make them shelf stable for years. Instead, we gently steam cook our meals which are then Frozen Fresh to preserve their natural nutrition.
Can I cancel my deliveries at any time?
Your KatKin meal plan is 100% flexible. You can pause, cancel, or delay your deliveries at any time and you will never be hit with a surprise charge thanks to our monthly billing reminders.
Are KatKin Fresh meals suitable for Kittens?
Our Fresh meals are suitable for kittens from weaning. Our 100% real meat content is great for growing muscles and because all our meals are gently steam-cooked, they are easy to digest and good for young stomachs as well.
Healthy cats. Happy cat people. Handy deliveries. Wholesome bowls.