Fresh meals for cats.Healthy food, happy cat.Personalised vet-formulated cat meals from our kitchen to yours.Frozen Fresh and delivered to your door.
BUILD MY BOX
We remind you before any charges
Instantly cancel anytime you wish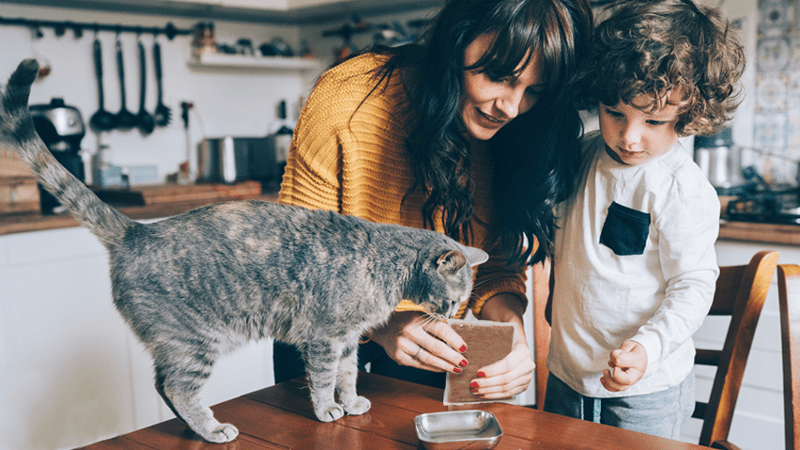 Freshness. Frozen in.
We don't blast our food at high temperatures
Our meals are gently steam cooked to get rid of any bad bacteria while preserving their natural nutrition. To lock the goodness in, they're Frozen Fresh.
Because our ingredients are worth preserving
100% Fresh, premium meat. High-quality produce. It won't last years, or even months – and that's exactly the way it should be.
Gets every cat glowing
This means cats can benefit directly from the nutrition in every pouch. And they'll feel the glow. We're talking healthy digestion, shiny coats, improved energy and more.
Kitten. Senior. Fluffy. Fussy.
Made for every cat
No matter your cat's life stage or unique needs, KatKin has the goodness to get them glowing.
Tailored for yours
We tailor KatKin to every cat we meet. We take age, size, weight, and health conditions into account when personalising your plan.
One pouch. One cat. One day. Pretty simple.
Our recipes are formulated by our Board-Certified Vet Nutritionist® to contain all the nutrients your cat needs, we portion their exact daily calorie needs into one pouch for easy feeding.
Less than your daily cup of coffee
Choose 100% Fresh meat meals, delivered from only £1.75 per day. That's the highest meat content for the best price there is. Others don't come close.
So Fresh it's frozen
100% Fresh meat
Premium ingredients
Zero grains or fillers
Perfectly portioned
Less than £2 a day
Information for other brands' food should be used as a guide only. Price comparison based on manufacturer daily guidelines for 4kg cat.
The KatKin Difference
The highest standards
Our ingredients are 100% Fresh, premium and locally sourced. 50% of the meat we use comes from Red Tractor assured British farms and 56% is up-cycled.
Freshness frozen in
No rendered meats. No meat and bone meal. Fresh meat, gently steamed, and Frozen Fresh. We keep all the nutrients in our food, where they should be.
Whatever suits you
We're every cat person's best friend. We deliver to your door and send you a reminder when we're next on the way. Change, pause or cancel your delivery plan online. You're the boss.
The difference we make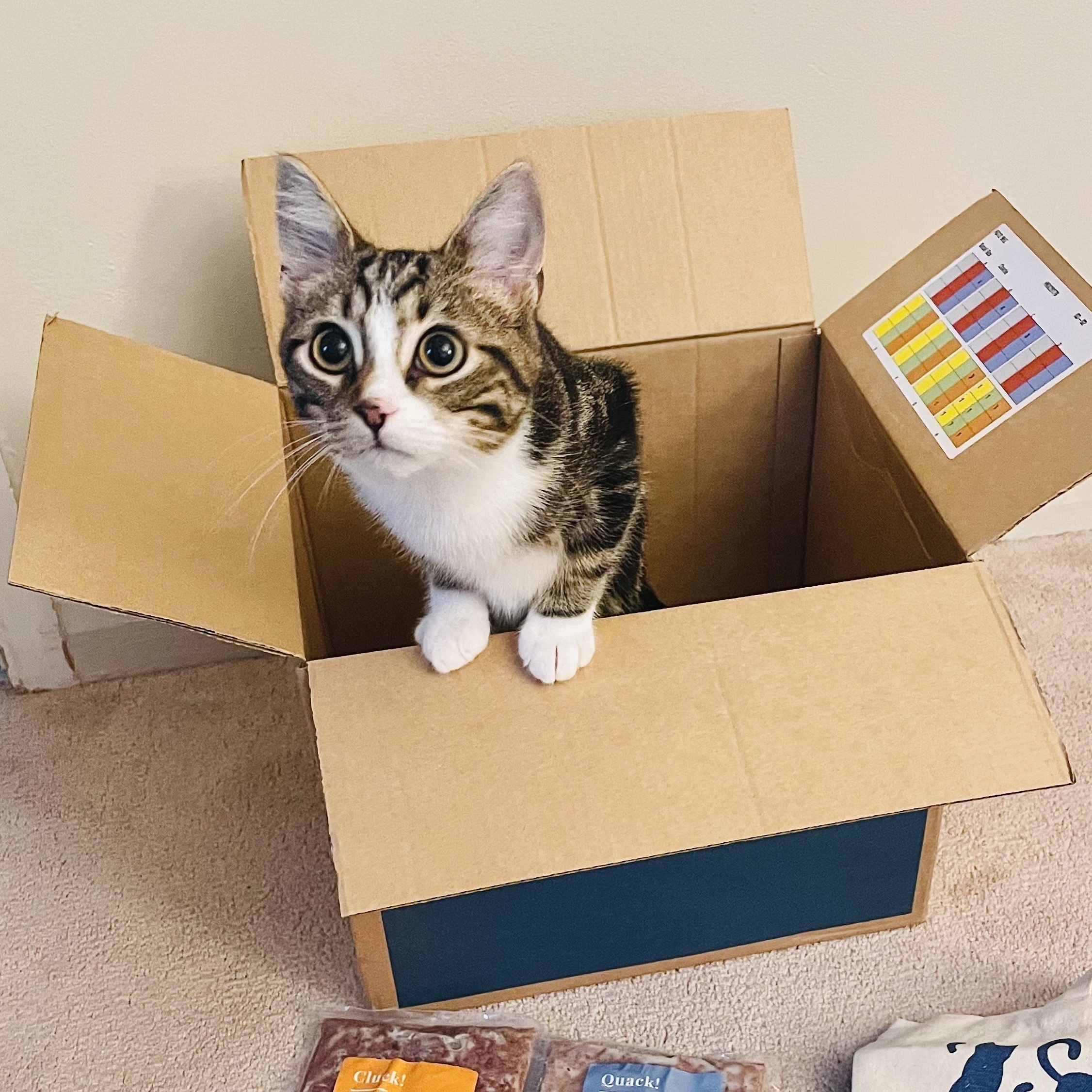 "Charlie used to have a very sensitive stomach, with very smelly diarrhoea.
Since KatKin he is like a new cat! He's so happy now, and we are too.
"

Loredana & Charlie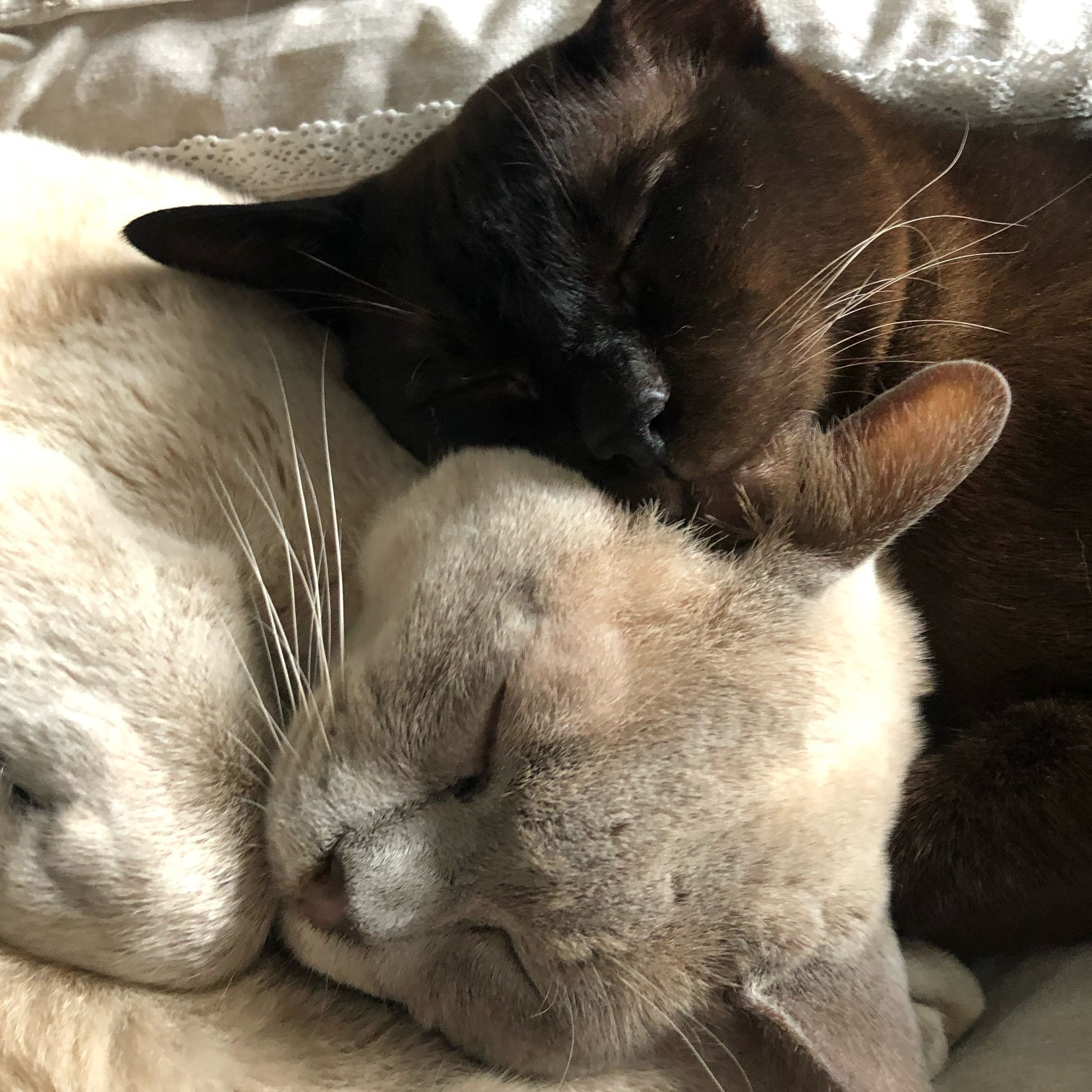 "As our cat family gets older, they're having issues with their normal cat food.
With KatKin, their eyes look brighter and their coats are glistening!
"

Stephen & Seb & Alfie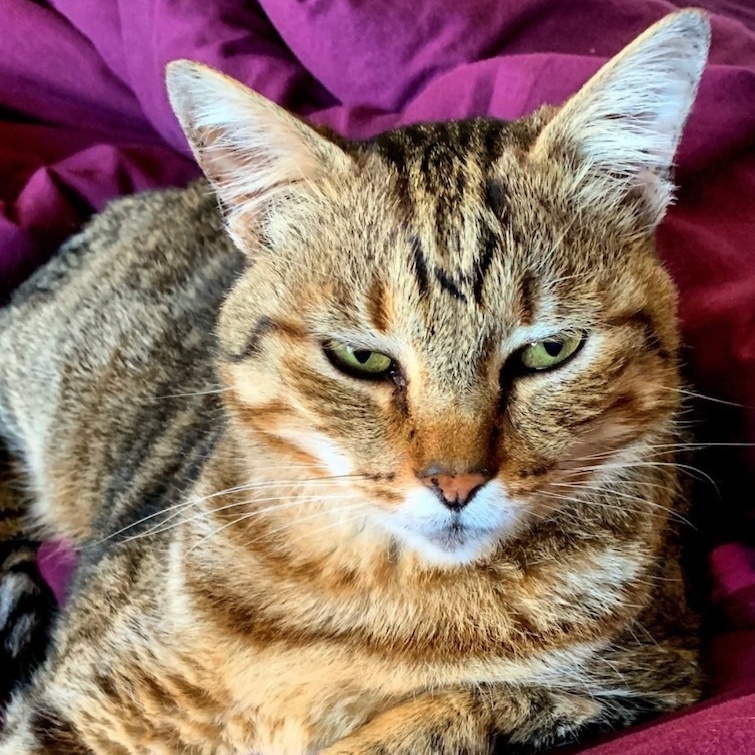 "Our elderly cat developed some health conditions and we struggled to find the correct food for him.
Since KatKin we've not looked back. He loves his food and we have a healthy, happy cat.
"

Samantha & Charlie
We've kept it simple.
Introduce us to your cat.
We'll build a box tailored to their needs.
Cross cat food off the shopping list.
We deliver straight to your door.
Forget about food waste.
One pouch. One cat. One day. Complete nutrition.
No strings attached.
Change, pause or cancel your monthly plan online any time.
Spot the difference.
Start to notice the incredible changes in your cat after feeding them KatKin.
We've got your back.
We always remind you when we'll see you next so you can make any changes you need.
Frequently Asked Questions
How do I store KatKin Fresh meals?
Can I cancel my deliveries at any time?
Are KatKin Fresh meals suitable for Kittens?
Healthy cats. Happy cat people. Handy deliveries. Wholesome bowls.