We don't make cat food.Never have, never will.

Mainstream cat food is more about filling pockets than thriving cats. That's why we do it differently.
BUILD MY BOX
We remind you before any charges
Instantly cancel anytime you wish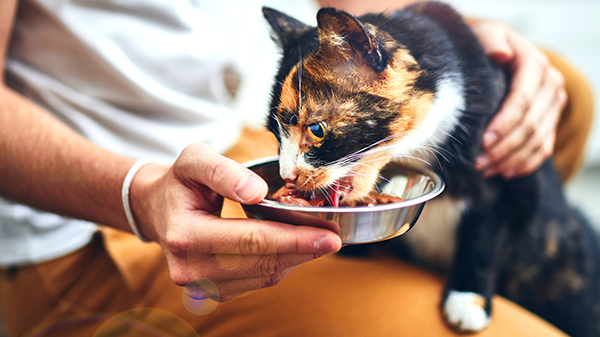 Thousands of happy cats

Thousands of happy cats

1381+ reviews
on Trustpilot
Cats. The original underdogs.
Kibble still resembles the first commercial pet food recipe in 1860. And it was formulated for dogs, not cats!
That's like trying to use an industrial steam engine to check your emails. This is an industry that's crying out for some innovation, people.
Premium ingredients. Frozen Fresh. Formulated for cats and cats alone. KatKin is here to help cat food catch up.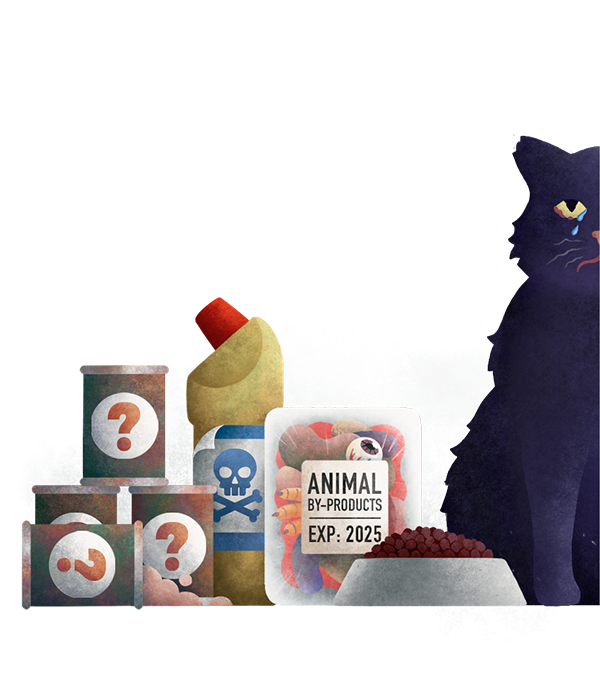 We make Fresh food.
And it happens to be for cats.
Industry standard cat food often starts out with poor quality meat, cooked at searing hot temperatures to keep it shelf stable for years. That's why you see it in the supermarket next to the detergents and cleaning products. And in kibble, the main ingredients are grains and starches – two ingredients cats aren't made to digest in high amounts.
We do things differently. Premium ingredients, prepared by hand with minimal processing. Gently pasteurised, Frozen Fresh. All formulated around the health of your cat.
SWITCH TO FRESH
It's a simple choice.
We choose Fresh because we choose the health of our cats over low production costs. Tailored nutrition over pet food by numbers. Natural over nasties.
Cats look and feel their best when they eat a diet high in Fresh, premium meat. So that's exactly what we put into KatKin. And we freeze it to keep the Freshness locked in.
You've had other cat foods, but you haven't seen the best yet. Better digestion. Improved energy. Shiny, healthy coats. And so much more. We call it: The Glow Up.
DISCOVER THE GLOW UP
Frequently Asked Questions
Our prices vary as our Fresh meal plans are personalised to meet each cat's individual daily calorie and nutritional needs. Your cat's personalised price will be calculated for you during sign-up and shown to you before checkout.
We are currently able to deliver to England, Scotland and Wales, excluding the Scottish Highlands and Islands.
How do I store KatKin Fresh meals?
Our Fresh meals need to be stored in the fridge and freezer as we've chosen not to blast them at extremely hot temperatures to make them shelf stable for years. Instead, we gently steam cook our meals which are then Frozen Fresh to preserve their natural nutrition.
Can I cancel my deliveries at any time?
Your KatKin meal plan is 100% flexible. You can pause, cancel, or delay your deliveries at any time and you will never be hit with a surprise charge thanks to our monthly billing reminders.
Are KatKin Fresh meals suitable for Kittens?
Our Fresh meals are suitable for kittens from weaning. Our 100% real meat content is great for growing muscles and because all our meals are gently steam-cooked, they are easy to digest and good for young stomachs as well.
Healthy cats. Happy cat people. Handy deliveries. Wholesome bowls.